IAC News
IAC News No.6, Jan 2013
Japan Society of Civil Engineers International Activities Center News No.6, Jan 31, 2013
President's New Year's Greetings
My expectation for the Japanese civil engineers' future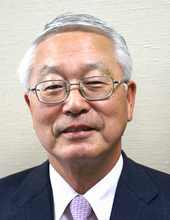 I would like to inform you my new-year greetings.
In the international market, Japanese industry is in stuck conditions comparing with the past best days because of recent political and economic circumstances. Within the field of civil engineering, present amount of constructing social foundations reduced to the half of the peak amount in 1992.
After the earthquake on March 11th in 2011, we continually experienced natural disasters such as heavy rains, typhoons, and tornados; the damages of which made Japanese people's life unstable and sometimes stopped the economic activities in wide areas. Although Japan is the country with many natural disasters, and we have a lot of aged social foundations, Japanese people are expecting us civil engineers to construct a country with much less natural disaster damages.
As we can see many natural disasters in the world such as the flood in Thailand or earthquakes in various countries, I think almost all the people in the world recognize the importance of the social foundations for the stability and competitiveness of the country. We have a confidence that we have contributed to the world by utilizing our historically accumulated knowledge and technologies of the construction and management of social foundations. On the other hand, many countries that need stabilities expect the support for the total plan, finances, and technologies to construct the social foundations. I think this condition is the good business field for Japanese civil engineers.
Although Japanese people have a long history of construction in foreign countries, many construction companies could not always overcome the specific risks in the business. Japanese civil engineers have to re-structure the human network and educate the younger engineers based on the long business experiences in foreign countries to overcome those risks. Since now is the chance for JSCE members to collaborate for the export of the packaged infrastructure which is expected by the people in the foreign countries, we have to positively cooperate to utilize the chance with hope for our future.
Report :Int'l Communication and Cooperation G
 Report 1. 2012 CICHE Annual Meeting (Chaoyang Univ. of Technology, Taiwan, Nov 15,16)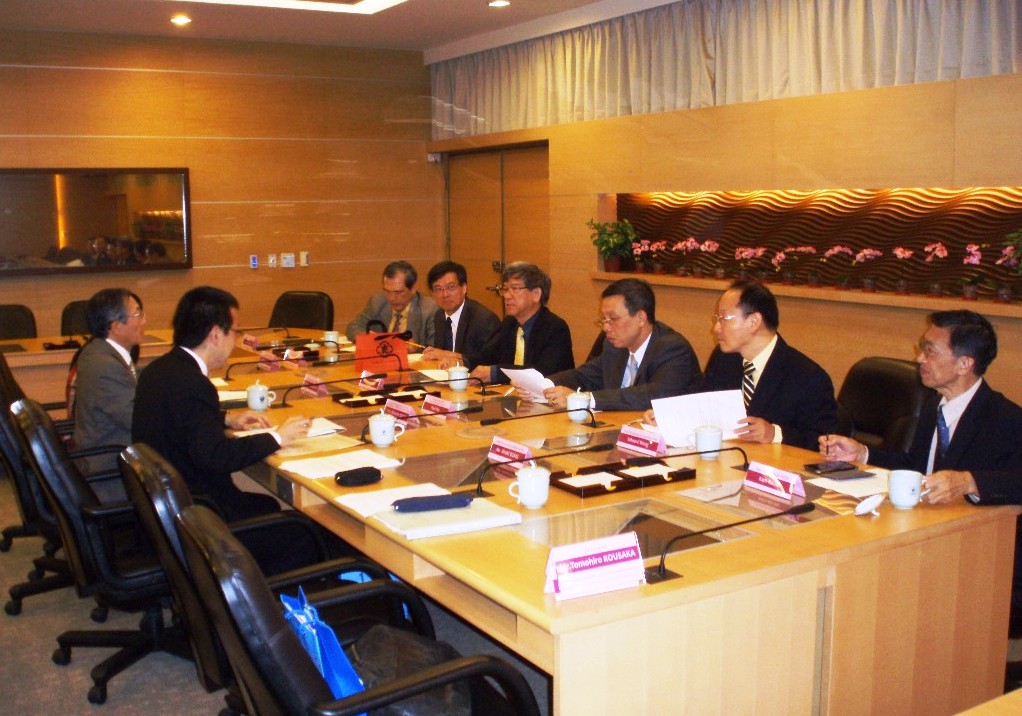 Chinese Institute of Civil and Hydraulic Engineering's (CICHE) Annual Meeting was held at Chaoyang University of Technology, Taichung, Taiwan on November 15-16. A JSCE delegation headed by Mr. Takuro Yamamoto the Immediate-Past President attended this meeting. Besides the JSCE one, a delegation from Korean Society of Civil Engineers and Mongolian Society of Civil Engineers attended.  At the International Roundtable Forum on Disaster Management and Railway Safety, 5 railway engineering experts from the 5 societies: CICHE, JSCE and the above 3 societies- delivered a presentation and discussed how to ensure railway safety in the event of accident and disaster.
Also the JSCE delegation had a meeting with Prof. Shi-Shuenn Chen the CICHE President, Prof. Luh-Maan Chang, the Chair of International Affairs Committee and other executives. They discussed future CICHE-JSCE communication and collaboration and agreed on holding a CICH-JSCE Executive Meeting once a year, taking opportunity of either CICHE or JSCE's annual meeting in a long-term perspective.  Further details, please visit (http://committees.jsce.or.jp/kokusai/node/35).
Report 2. PICE 38th National Convention (Cebu International Convention Center, Cebu, Nov 22-24)
The Philippines Institute of Civil Engineers, Inc. (PICE) held its 38th National Convention at Cebu International Convention Center in Cebu Island on November 22 to 24.  Dr. Yumio Ishii the 95th JSCE President, Prof. Kuniaki Sasaki (Yamaniashi Univ) the IAC Philippines Group Leader and an IAC staff member attended that convention as the JSCE delegation. The JSCE delegation was the only delegation from the PICE's international AOC societies. Over 5000 members coming from 101 national and international chapters gathered to network and exchanged ideas one another. At Special Lectures, three speakers delivered a presentation: the former PICE President Dr. Primitivo Cal, Ms. Aida Maria A. Talavera of Commission of Audit and Dr. Ishii: Dr. Ishii discussed "Indirect Damages and Evaluation of Investment for Integrated Disaster Risk Management." One of the highlights, the election of 2013 National Board of Directors and Officers were held on the 2nd day, and Engr. Romeo S. Momo got re-elected as the PICE President. For further details, please visit: http://www.pice.org.ph/main.html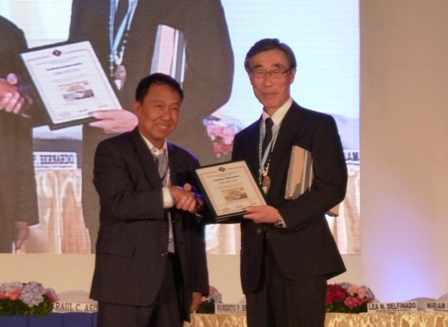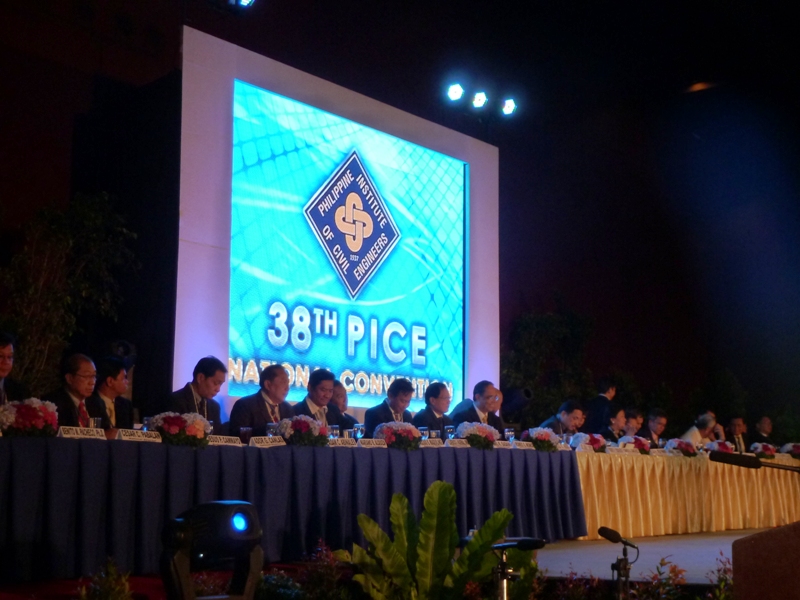 Report 3. VIBRA-MOT International Symposium on "Developing Bridge and Road Technologies in Viet Nam" (December 14, Hanoi, Vietnam, December 14)
The International Symposium on Developing Bridge and Road Technologies in Viet Nam co-hosted by Vietnam Bridge and Road Association and the Ministry of Transport, Vietnam was held at the Ho Chi Minh Museum in Hanoi on December 14. A JSCE delegation headed by Prof. Shigeru Morichi (the 92nd JSCE President) and Prof. Tamon Ueda (IAC Senior Director) delivered presentations on expressway and high-speed railway, and tunneling technologies in Japan.  These presentations received much feedback from the floor, and led participants to a lively exchange of opinions and views. VIBRA and JSCE agreed on developing technical exchange between the two in the future. For more details, please visit the JSCE HP (http://committees.jsce.or.jp/s_iad/node/41).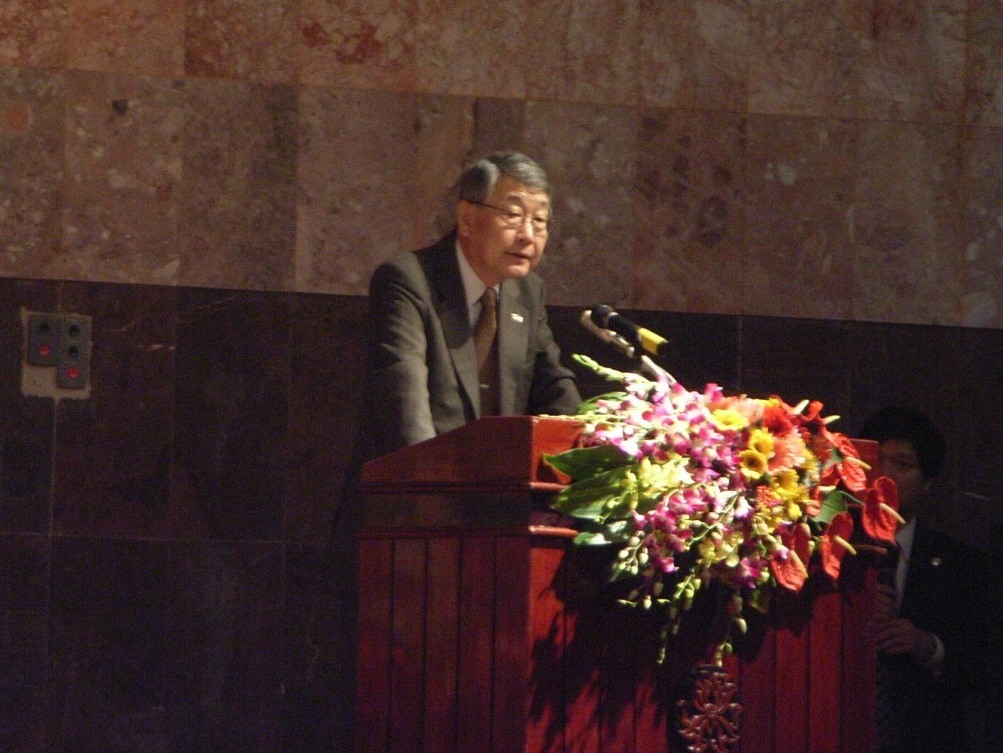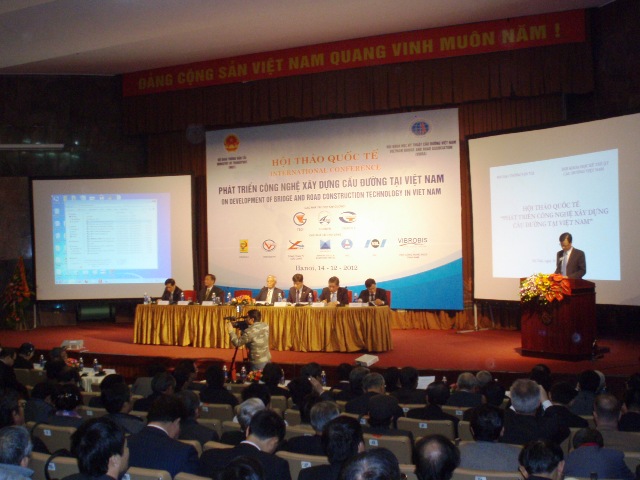 What's Happening
・ACECC 6th CECAR in Jakarta, Indonesia (August 20-22, 2013 http://committees.jsce.or.jp/acecc/6thcecar
Concrete Committee International Newsletter No. 31 http://www.jsce.or.jp/committee/concrete/e/newsletter/newsletter31/index
IAC News Subscription
IAC publishes the IAC News as one of tool to communicate with and share information with the members. In order to network widely, we would like to invite you, your friends and colleagues to become a subscriber to the IAC News. Please register online if you are interested in the IAC News: (http://committees.jsce.or.jp/s_iad/iac_news_e). We are looking forward to meeting you.
Registration form for IAC News subscription
 ・Japanese: http://committees.jsce.or.jp/kokusai/node/31
 ・English: http://committees.jsce.or.jp/s_iad/iac_news_registration
 ・English for those who have studied/ graduated from Japanese colleges and universities:  http://committees.jsce.or.jp/kokusai/node/30