IAC News
IAC News No.2,July 30,2012
Japan Society of Civil Engineers International Activities Center July 30, 2012 IAC News No. 2
---
Pursuing an "Active JSCE" JSCE not only for proposals but also real actions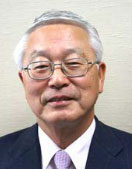 A year and three months have already passed since the disastrous Great East Japan Earthquake, and various recovery steps are gradually being taken in these days.
We are proud of our contribution to the society by utilizing our civil engineering technologies that we made efforts to improve under the severe natural conditions. However, I think we JSCE members are facing the real trial stage because how we act to recover from the disaster or to prepare for the future ones is crucial for Japan.
Last year JSCE did many researches and made proposals from various points of view, but now we have to step further to make these proposals into the real contribution to the society not only inside but also outside of Japan. For that purpose, this year we already established the newly reformed committees and we encourage the activities of our eight branches to prevent natural disasters according to their regional conditions.
We also intend to establish an executive committee towards the 100th anniversary of JSCE in 2014 and to promote international activities by International Activities Center launched in this April.
Finally, we focus on the themes such as "education for the building of social foundations," "collaboration of people who are in various technology realms," and "total control of people, organization and technology" which have been discussed for two years. We pursue for the "active JSCE" under the collaborative environment through free discussion among the public, academics, and private sectors.
---
IAC Information Networking Group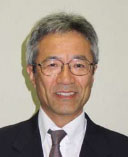 FY 2012 Goal: Building a Stable, Sustainable Basis of Operation: A Center for Information Collection & Dissemination
Information Networking Group (ING) focuses on collecting, updating and sharing information about what's happening across the JSCE network in cooperation with IAC committee, activities groups and research project committees, which will enable JSCE members to access useful and interesting information and even to participate in research projects, meetings and other opportunities. Also the ING will update the International Strategy Committee with the information collected across JSCE so as to assist them to have a comprehensive viewpoint in making an IAC activity goal and plan.
FY2012 Work Plan
1) Systematizing information collection and sharing
2) Updating IAC Homepage
3) Publishing IAC News once a month
4) Publishing Newsletter once every other month
5) Revising JSCE brochure in English
---
Asian Civil Engineering Coordinating Council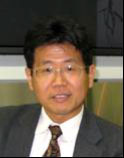 Asian Engineering Coordinating Council (ACECC) was officially founded by the five societies, American Society of Civil Engineers (ASCE), Chinese Institute of Civil and Hydraulic Engineering (CICHE), Japan Society of Civil Engineers (JSCE), Korea Society of Civil Engineers (KSCE) and Philippine Institute of Civil Engineers (PICE) on September 27, 1999. Since then the ACECC expands its membership, currently standing at 10: Engineers Australia (EA), Vietnam Federation of Civil Engineering Association (VFCEA), Mongolian Association of Civil Engineers and Himpunan Ahli Konstruksi Indonesia (HAKI: Indonesian Society of Civil and Structural Engineers) besides the five founding member societies. One of the objectives of ACECC is to contribute to sustainable infrastructure development in the Asian region, promoting the communication and cooperation of countries in the region, and to achieve this goal, it holds a triennial Civil Engineering Conference in Asian Region (CECAR).
Not only a founder but a key player does JSCE has been actively involved in improving and expanding ACECC's activity, and will be further extending its role and presence in the region with ACECC Committee. Please visit the website to learn about the ACECC: http://www.acecc.net/
Invitation for ACECC Continuous Secretariat to JSCE
JSCE is submitting a proposal for ACECC Continuous Secretariat to set up in its HQ with the purposes of strengthening its relationship with the ACECC members and more effectively exchanging and disseminating information relating civil engineering communities in the region. Also The Society is expecting to produce a positive outcome for its members: networking with leading civil engineers and related professionals in academic, industry and public sectors overseas. Your support and assistance in the invitation to the Secretariat will be sincerely appreciated.
6th CECAR in Jakarta, August 20-22, 2013
---
Staff's Mumbling
Steamy hot days lately. As the heat index is going up, our members are kicking our energy into high gear and trying to keep that to get on the right track. Your support and encouragement will be food for our motivation to keep going. There is much room for JSCE to do to enhance civil engineering contribution to the national and global communities, and great effects will be produced, we believe. "Rome was not built in one day." We will take one step at one time to attain a stable and sustainable basis, which is our FY 2012 target, keeping us focused on achieving a distant yet worthwhile goal. Please keep watching us doing our best and give us your support.
---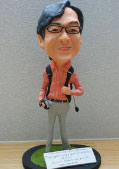 【Comments and Questions】 Please let us know of any comments, ideas and suggestions you have for improving this news. We look forward to hearing from you. JSCE IAC: iac-news@jsce.or.jp
【ACECC Awards】Calls for submissions for ACECC Civil Engineering Projects and Achievements Awards: http://committees.jsce.or.jp/acecc/6thcecar_award
【6th CECAR】Calls for submissions of papers: http://www.cecar6.com/preview/papers/
All papers will be reviewed and evaluated by the CECAR Committee

July 31: A visit of Deputy Minister of Construction, Vietnam to JSCE
August 23: International Construction Management Seminar (1)
Aug 28 & 29: The 1st JSCE-VASECT Infrastructure Symposium" in Hanoi
Sept 3 & 4: ACECC TC 16 on ITS The 1st Meeting@ Chulalongkorn University in Bangkok
Sept 5 & 6: 2012 JSCE Annual Meeting International Program http://committees.jsce.or.jp/s_iad/node/49
Sept 5: The 14th International Summer Symposium@ Nagoya University