Student Voice No.1
"My life in Japan"  Sumit Maskey
Master's course student. Department of Urban Management, Kyoto University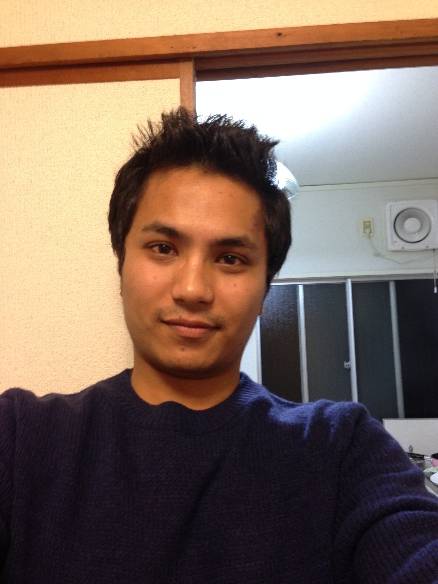 Hello! I am Sumit Maskey from Nepal. I am a Master's student in Kyoto University under the department of Urban Management. I feel privileged to depict my thoughts about my living and study in Japan in this Newsletter. I am highly thankful to my supervisor and IAC of JSCE for giving me this wonderful opportunity.
When my undergraduate degree was at the verge of finish line, I started to think about my further studies. However, I was so confused to make a right decision as thoughts were arriving like butterflies. As I have never seen a foreign land before at the time, I dreamt of beautiful sceneries, beaches, new delicacies and fun fun and more fun. But, after few researches on living in foreign nation and simultaneously continuing the study; I came to know it's not just fun. I then realized it is a test of sheer hard work for making bright and better future. Then, I came to know about Kyoto University, Japan from my uncle and one of my teachers in Nepal. I started surfing more to know about the university and the researches that are being carried. Meanwhile, I was worried about the expensive status of Japan so, I also started to search more information about scholarships to support my study and living in Japan. Doing so, I came to know that Japan has many opportunities for foreign student who really want to focus on their studies and learn. Finally, realizing the situation, I made a decision to go to Japan to carry my study and handed my financial situation to my destiny. At that time, I was afraid; what if I don't get scholarship? Should I return to Nepal? What if I ran short of money? and much more. But, once I landed here, I was introduced to a very good program known as Global Survival Studies (GSS). It had the opportunity that I was seeking for, money, research and other practical works like field training, internship, international conferences etc. that can create an exposer for me. I am highly thankful to my supervisor for introducing me this program and realizing my potential.
As my study started, it was really very tough. The most difficult thing was to make a conversation in Japanese language. In such troublesome situation, I started to miss my family and my dear ones. Days passed, months passed doing so, my situation was being even worse. Then I met a friend in my laboratory. He was there for me to tackle many situation which I faced during my first year in the university. Even from small things like explaining me the stack of Japanese written bills and papers that landed my room to difficult work of carrying my experiments by Japanese written machines, he was always there. I am always thankful to him and I will always have a soft corner for him. He also told me to visit places like Arashiyama, Kawaramachi, Osaka etc. which were near to Kyoto to lower my loneliness. After his suggestion, I also started to give some time in travel, thinking that it can help me to freshen up and learn much about Japanese life style. It has just been a year of my stay in Japan, so, still I am not much familiar to Japanese culture. But, calling spade a spade, I love Japan, Japanese culture and food. Moreover, I will always, refer a Japanese person as a quintessence of a helpful and cooperative person.
My research work focuses on Dynamic behavior of Fractured Rock. Since, this is a huge topic, I am carrying a cyclic shear test on simulated rock specimens for my master's degree to learn the mechanical behavior of rock joints. To carry our research to a right path, my lab carries a lab seminar twice a month, where we can show our progress and path of our research and gain valuable advices from the professor and lab mates. To support my research work and expose my self GSS program is also helping me a lot through internships, seminars, international collaboration project and much more. Though these works, I hope I can carry my research well and build good and bright future.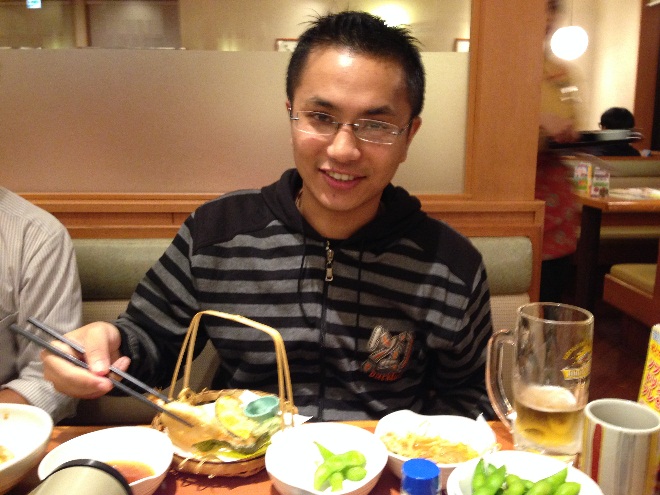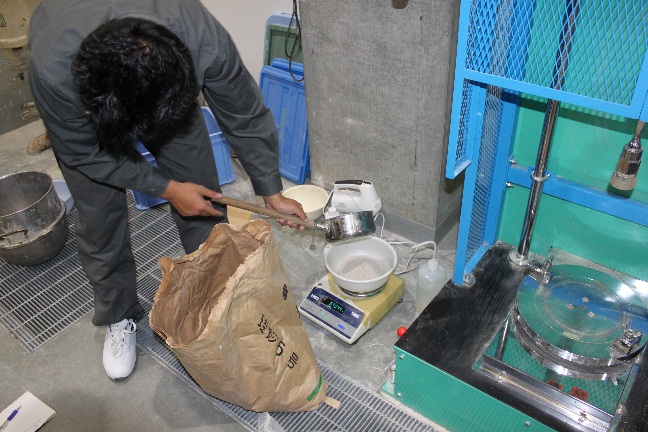 Enjoying Japanese Cuisine                               Experimental Work for sample preparation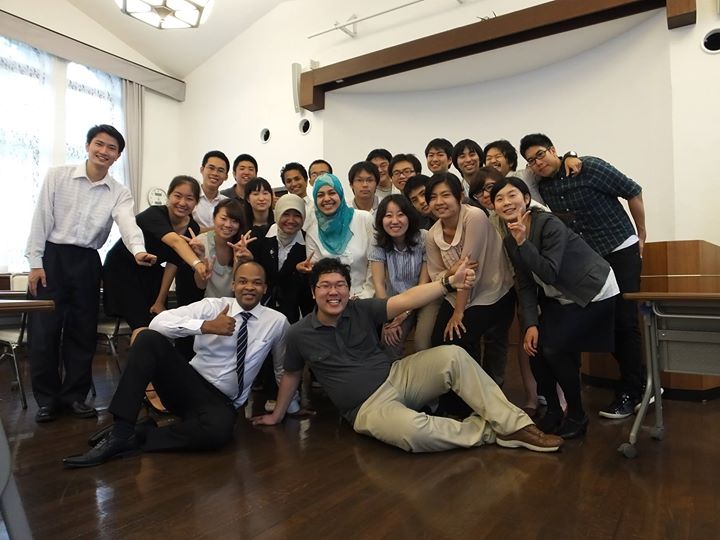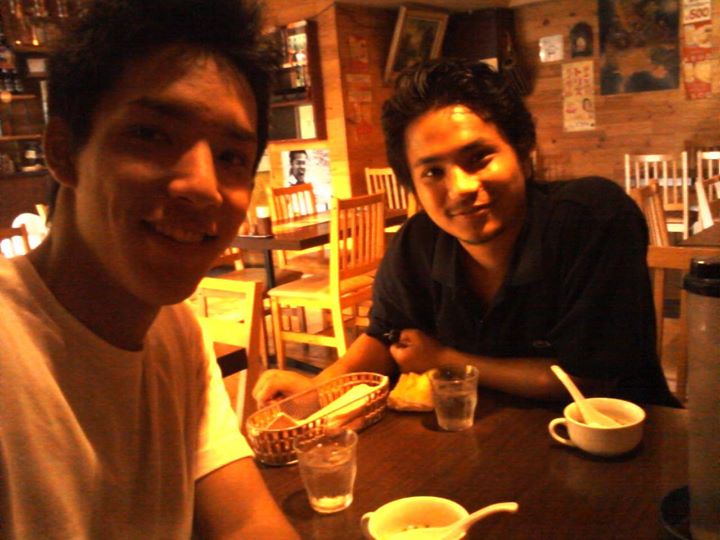 Group photo with GSS students at a seminar                   Dinner with my Japanese friend