JSCE Magazine Summary & Index
Latest Magazine
vol.107 No.3 March 2022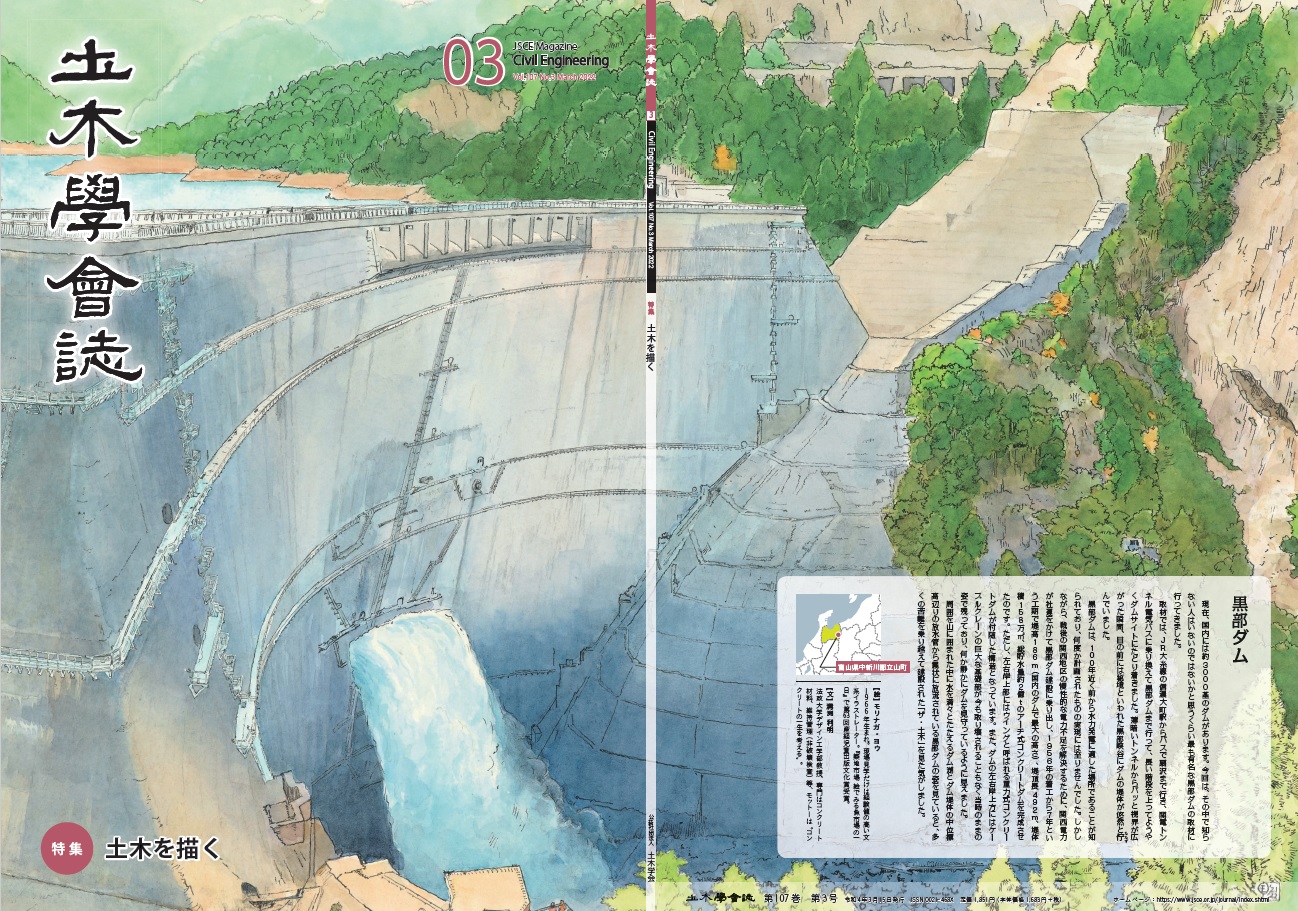 Public Works in Art
How can public works move and inspire people? In this special feature, we pose this question to film directors, comic book artists, illustrators, and photographers who depict public works in their work. Why include such subjects? What can public works convey to the audience? What do artists deem particularly important?
This special feature also asks researchers who enjoy paintings containing public works about what they find appealing and how they enjoy such art. An additional article by a civil engineer, maker of a documentary film, explores public work projects that have proven memorable to others.
Sometimes artists can observe creations of civil engineers with even more insight than engineers themselves, and expertly convey the value of those creations to wider society, empowering civil engineers to take pride in their work.
We provide, through this special feature, an opportunity for readers to discover works of art that resonate with them. Our goal is to encourage civil engineers to create work that will in turn inspire artists.
---
≪Back Number≫