Student Voice No.10
"Learn To Be More Resilient From The Japanese Experience"
 Karina Aprilia Sujatmiko
Kansai University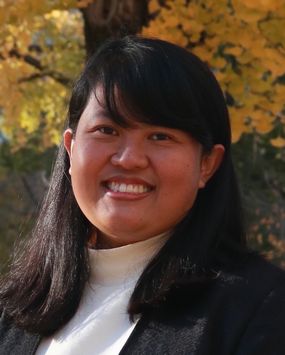 Hello! My namis Karina Aeprilia Sujatmiko. My friend and colleague usually calling me by my nickname, Alin. I knew about Japan since I was a kid, through a pop culture like manga or anime. Why? Because kids in Indonesia, share a similar childhood memories of spending Sunday morning by watching Doraemon in the national television. I learned more about Japan when I was an undergraduate student in Bandung Institute of Technology, majoring in Oceanography. My thesis was about tsunami in West Java that happened in 2006. In Indonesia, the term tsunami was relatively new, mostly knew about tsunami after the catastrophic event of 2004 Aceh tsunami. So, I learned a lot from past tsunami happened in Japan.
In 2018, a tsunami occurred in Palu. At that time, I was a junior lecturer at Bandung Institute of Technology (ITB). Around two weeks after the tsunami I went to do a post-tsunami survey in Palu. This was a joint survey between, Indonesian and Japan. It was during this survey I met my future supervisor. His name is Yoshihiro Okumura from Kansai University. After the survey, I contact him, and I said that I want to study more about tsunami. Fortunately, with his help, I get a MEXT scholarship to take a doctoral degree at Program of Disaster Management in Faculty of Societal Safety Sciences. 
I was the first foreign doctoral student at this program. All members in my laboratory are Japanese students. Even though there is a language barrier, we still can communicate very well and make a good friendship. I found Japanese student and professor here are nice and kind to me. Their warm welcome makes me enjoy my study in the laboratory more.
The pandemic situation has been very difficult to us. At least there are two things affected my research study. First is I couldn't take sample in Indonesia due to the travel restriction. The data that I want to get is about people behavior during the tsunami evacuation. Together with my supervisor, we did a lot of brainstorming together and we found that we could use a footage during the disaster. The silver lining is we found a new method to analyze people behavior. Second, this travel restrictions also makes me unable to return to Indonesia which makes me homesick and worried about my family. Thanks to the technology today, this constraint can be overcome by phone and video call. Japanese awareness and good implementation of the safety procedure also eased my family's worries. 
I am grateful that I do my research in Japan. I could see directly the efforts taken by Japanese government to reduce the risk of future disaster.  I visited Sendai and Miyagi prefecture that was destroyed by the 2011 Great East Japan tsunami. I saw the massive wall built along the coastline; the uplifting of area almost as big as a town; and a numerous building dedicated for relocations. I also saw the yearly evacuation drill held in Minami Awaji Island. Together with sensei and the laboratory members, we analyze the resident behavior during this drill. 
Since my first year in Japan, I become a JSCE member. I felt lucky to join the site visit of construction site organized by JSCE. First is Kita-Osaka Kyuko line extension project, the new subway that will be connected Senri-Chuo station to Minoh with the length of about 2.5 km. Second is the Ujitawara Tunnel, Ujitawara Second Viaduct and Joyo Viaduct on Shin-Meishin Expressway. I also joined the JSCE conference and published two of my papers in JSCE proceeding. 
In this past two years, aside from the research study, I also learn and experienced Japanese culture. With my professor and my laboratory friends, we enjoyed Onsen and eat Japan cuisine. They are very considerate of me, since I'm a Muslim, they always make sure that we ate food suitable with my religion. I especially fond of Sushi, Unagi, Yakiniku and Takoyaki. Another thing that really mesmerizing for me is Japan nature. In her, the season changing present a different nuance of beauty. I find the pleasure of view and photographing the delicate of cherry blossom during spring, a vibrant color of momiji in autumn, and a breathtaking landscape of snow pile. 
I'm grateful to get the scholarship from MEXT. I wish many people can study in Japan, not only to learn in academic field, but also Japanese culture and etiquette. I hope my relationship with Japan doesn't just stop after I graduated but continue to flourish after I return to Indonesia.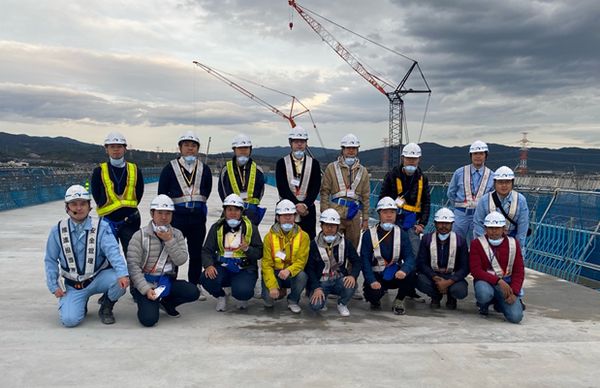 Visiting Construction Site Organized by JSCE on Shin-Meishin Expressway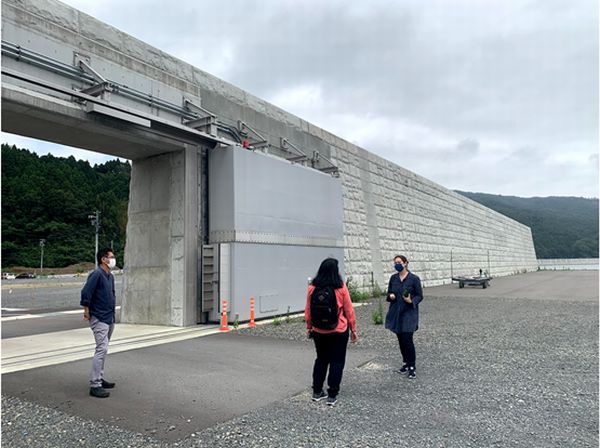 High Seawall as a Countermeasure to Protect the Surrounding Area, Built Along in Ogatsu Bay, Tohoku.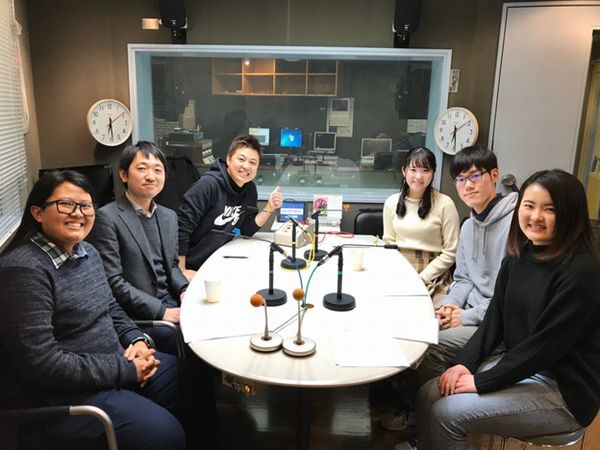 Sharing about Student Life and Research on the Radio Program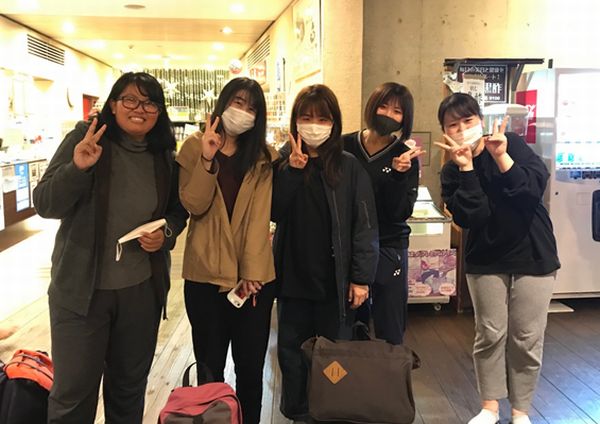 Went to Onsen together with Laboratory Members