JSCE Magazine Summary & Index
Latest Magazine
vol.106 No.10 October 2021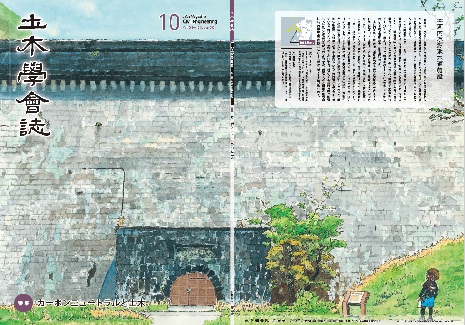 Carbon neutrality in civil engineering
Since the 2050 Carbon Neutral Declaration of the Japanese Government last year, the movement of carbon neutrality in Japan has become active.
As a feature of civil engineering, the life cycle of civil engineering structures is as long as 50 years or more, and it is expected that the existing structures will remain in 2050 as well as the projects currently underway. Therefore, it is not 30 years ahead of 2050, but we must proceed from the efforts that are possible immediately.
The civil engineering field and other fields are closely related, and it can be said that society as a whole need to work in relation to other industrial sectors. Furthermore, in order to work on society as a whole, it is necessary to take a broader perspective, rethink the system of the "town", and change the consciousness of the people who live there. The purpose of this special feature is to have people think about how to contribute to the achievement of carbon neutrality from the civil engineering field in response to this social movement.
---
≪Back Number≫