JSCE Magazine Summary & Index
Latest Magazine
vol.106 No.7 July 2021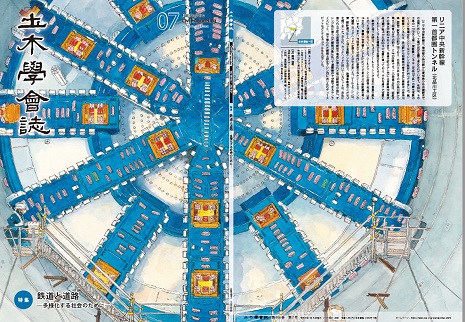 Railway and Road –For diversifying society-
The COVID-19 pandemic has caused various changes to our lives. It is no exception to public transportation. Transportation operators are being forced to change the way that they works such as reforming earnings structures, creating new business which match emerging  needs of customers, and so on.
On the other hand, from the point of view of national land planning, development of public transportation has deep relationship with change in society. Especially "Railways and Roadways" has been developing as they complement each other. We cannot think about lives of people and society without history of them.
In this special feature, we analyze the relationship between people's lives and history of railways and roadways from the point of view of national land planning, then compare challenges and measures in recent years for both of them. I hope this feature helps you to think about "how railways and roadways change" and "what railways and roadways should be" in the future, in this diverse society.
---
≪Back Number≫