Student Voice No.9
"My Journey from the Middle East to the Far East (Planet Nihon)" 
Mohamed Saied Gharieb
    Doctoral student. Graduate School of Engineering, Nagasaki University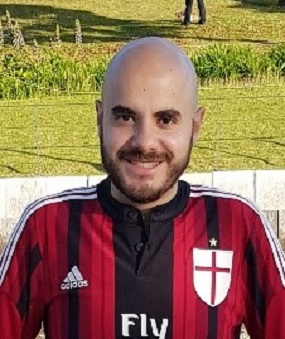 Hi! I'm Mohamed from Egypt. I've been a teaching assistant at the Egyptian National Institute of Transport (ENIT) since 2014. I graduated from Banha University, majoring in Highway and Traffic Engineering. I gained my master's degree from Cairo University. In April 2019, I was granted a scholarship funded by JICA as a doctoral student in the field of Road and Bridge Asset Management for three years in one of the respected Japanese universities, Nagasaki University.
I am very grateful to my supervisor Nishikawa Sensei and JSCE for giving me this opportunity to share some of my thoughts about Planet Nihon (As Egyptians call it) since I was a child till my arrival in Japan. All I know about Japan when I was a child are Japanese anime movies. After that, in my youth, I became more familiar with technology, and the name of Japan was related to high-quality technological industries like robots, cars, household electronic appliances, video games, … etc. It's been two years since I arrived in Japan, especially Nagasaki city. I was shocked when I reached the city for the first time as I found it clean, modernize, and has a fascinated nature, unlike what I expected of a city bombed in the second world war.
Nagasaki prefecture has many tourist and historical spots, which I've visited, like; Hashima Island, Huis Ten Bosch, Inasa-Yama Park, Atomic Bomb Museum, and Peace Park. During the school holidays, I've visited many other prefectures like Tokyo, Osaka, Ibaraki, Chiba, Saga, Gifu, Nagoya, and Fukuoka. I used to participate in many outdoor activities like swimming, fishing, jogging, and hiking. I remember a pleasant time here in Nagasaki this winter since I saw snow for the first time as it doesn't snow in Egypt. Also, the lights of Tokyo neighborhoods like Shibuya and Ginza are really something to miss. For me, every day is new, exciting, and offering me lots of new experiences. Japanese people are ultra-polite, punctual, and workaholics. The longer you spend in Japan, the more you adapt to the Japanese lifestyle. 
Since I'm a Muslim, I have some food restrictions that encourage me to cook and prepare my meals. But I also like Japanese cuisines like; Sushi, Onigiri, Takoyaki, Gyudon, Tempura, and Sashimi. It is also important to say that after reservation, the university provides Muslim students with a place where they can pray, talk, and celebrate their holidays freely and safely. I really appreciate their respect for our religious beliefs. I should say that my daily life was not easy without speaking Japanese, so I decided to take Japanese language classes almost after a year, which helped me deal in school, city hall, bank, and shopping malls.  
COVID-19 has been harsh on all of us, and we became accustomed to a new way of living full of challenges. One of these challenges for me is travel restriction that did not enable me from taking a vacation for nearly two years which sometimes makes me feel homesick. But I should say that the way the Japanese government dealt with Covid-19 was gorgeous, which kept everyone safe. I am fortunate to live in Japan during that difficult time.
Regarding school life, I successfully passed all doctoral courses in the first year. After a long discussion with my supervisor Nishikawa Sensei, I finalized my research plan about developing pavement deterioration models for Laos National Road Network. The proposed models help decision-makers in planning, setting priorities for maintenance and rehabilitation of deteriorated roads. Also, I have participated in many short-term training courses organized by JICA, where I've got much valuable information about road and bridge asset management techniques. During weekdays, the university provides many amusement facilities to relieve studying stress like football court, tennis court, gym, badminton court, and fun music activities where I participated in them all.
After graduation, I'll come back to Egypt. I'll work on initiating a new diploma and short-term training courses at ENIT in the field of Road and Bridge Asset Management, in which the knowledge acquired in Japan will be transferred to the future engineers at ENIT. 
Finally, I wish to express my sincere respect and profound thanks to JICA and my supervisor for giving me this opportunity to complete my higher studies and provide me with all facilities to complete my research successfully. Overall, Japan is somewhere I think everyone should visit not only for studying but for entertainment too. It's like nowhere else on the planet, from futuristic skyscrapers to forests, beaches, shopping malls, and temples. It's a wonderful cultural and educational experience that I'll never forget in my whole life. I do encourage all international students to come and study in Japan.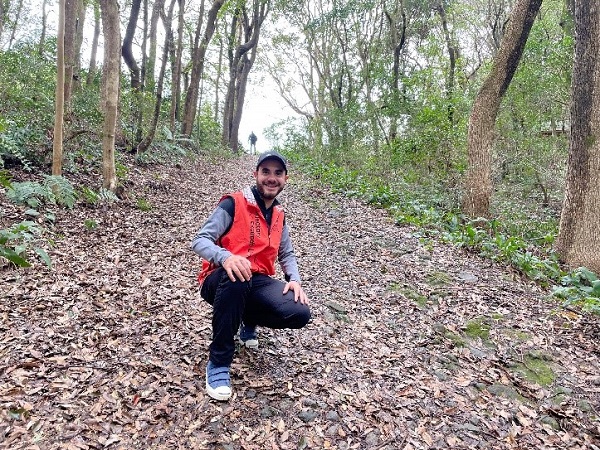 While Climbing the Mountain, Nagasaki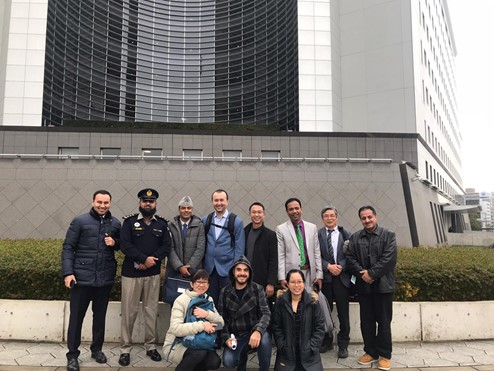 Shot-term training program, JICA, Osaka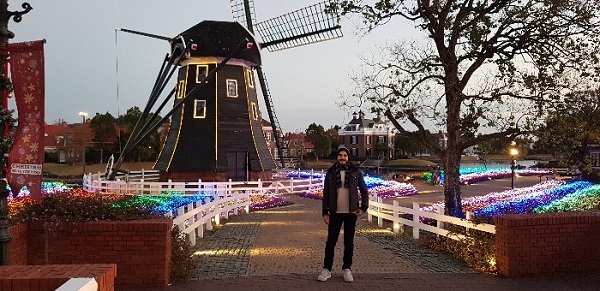 Huis Ten Bosch, Sasebo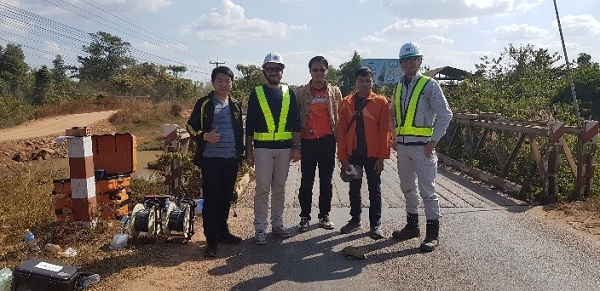 Field Data Collection, Laos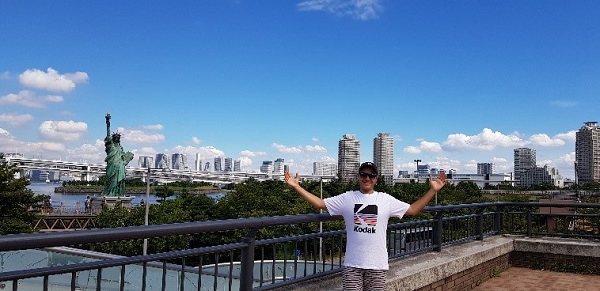 Statue of Liberty, Odaiba, Tokyo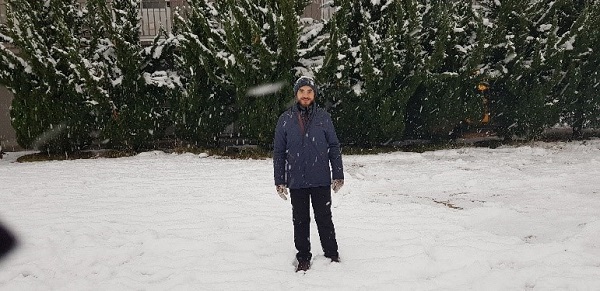 Snowfall, Nagasaki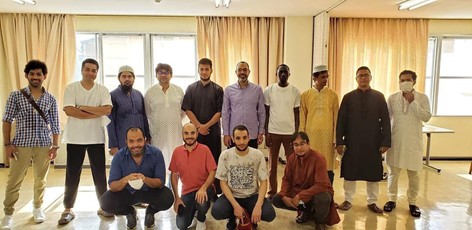 Muslim Students, Eid Al-Fitr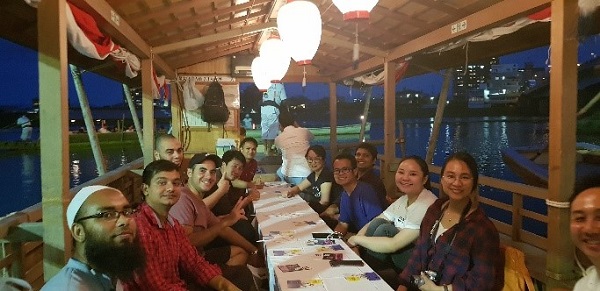 River Cruise, Gifu