Construction Site Tour for International Students
Construction Site Tour for International Student
The IAC International Student Network Group holds Construction Site Tour for International Student.
The tour provides an opportunity for the international students in Japan to learn State-of-the-art civil enginnering technologies.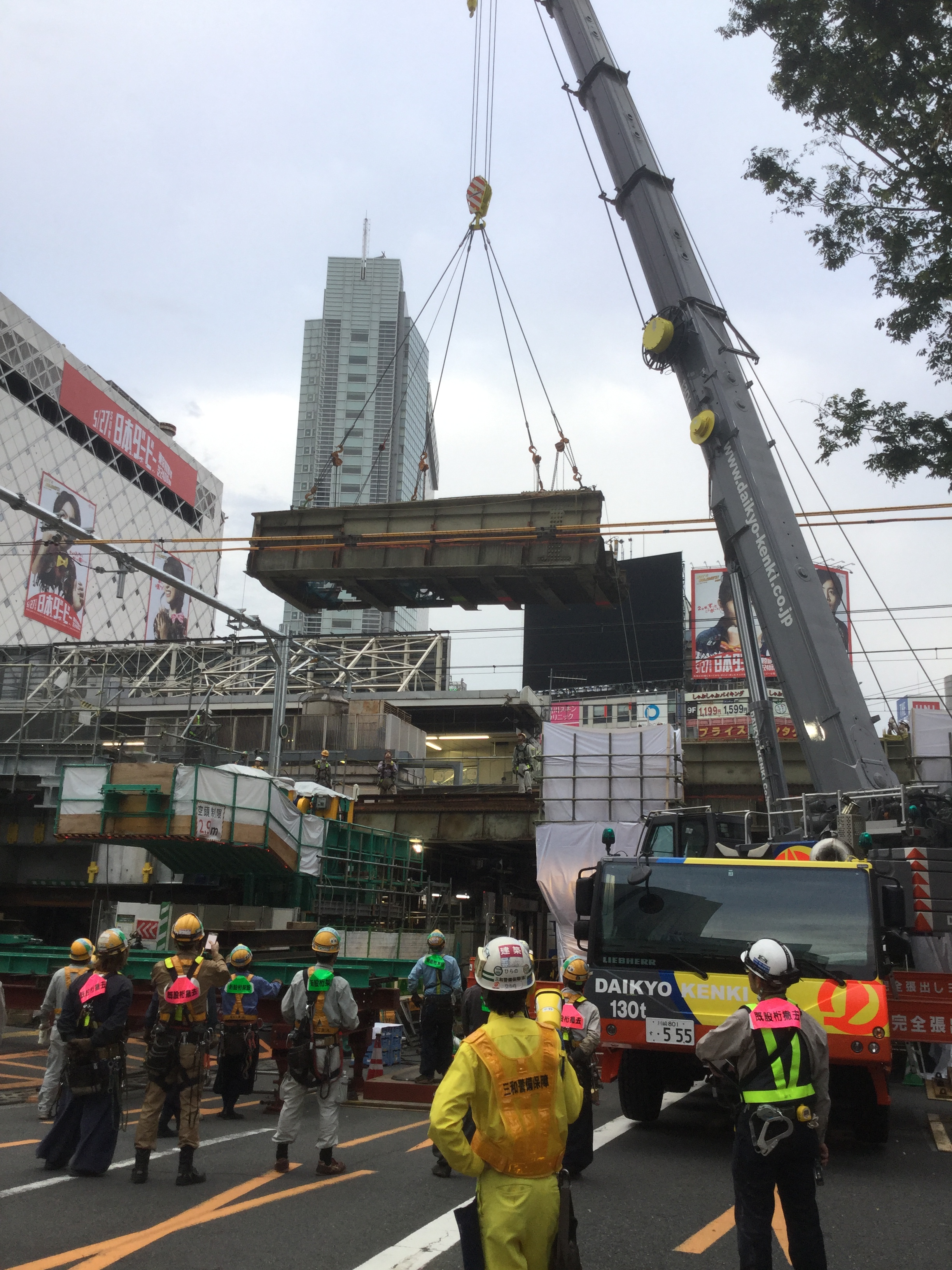 Site Detail
・Saikyo Line Relocation Construction Work in Shibuya Station
Date
・This tour will be held from 14:00 to 16:30 on 25th February, 2019(Monday).
How to apply 
・Please visit the website below and fill out the required infromation, then Click"送信". 
・URL: http://committees.jsce.or.jp/kokusai11/node/11 (Deadline: 8th February, 2019)
※The application form has closed. Thank you for your appplication.
Note
・The Participation fee is Free
・Maximum 20 participants, selection will be conducted by IAC International Student Network Group
・Application system will close when capacity reached.
The flyer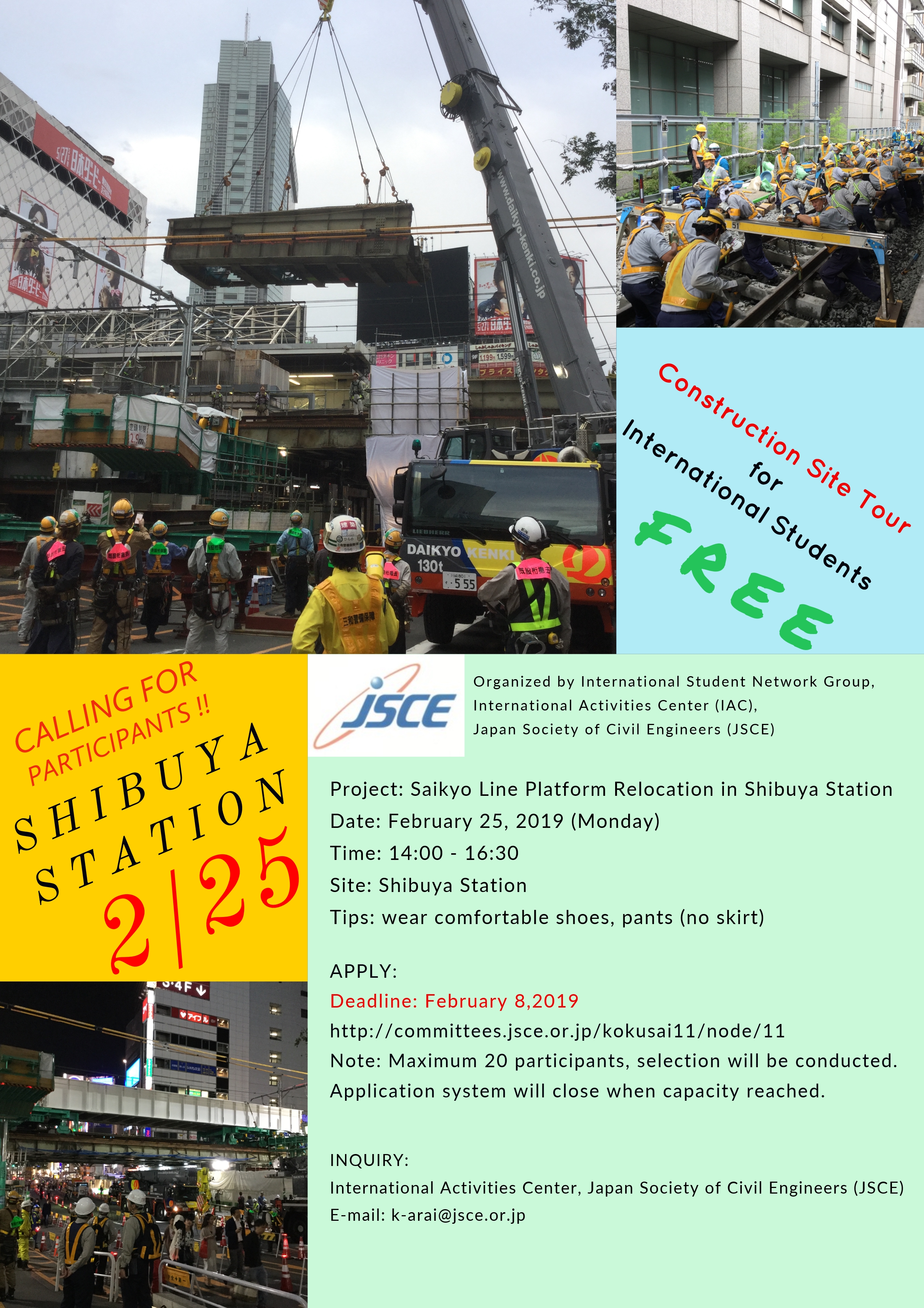 Contact
 Koji Kevin Arai
 International Activities Center, JSCE
 E-mail: k-arai@jsce.or.jp