Student Voice No.6
"My New Life in the Land of the Rising Sun" 
Osama Abdelfattah Hegeir
The University of Tokyo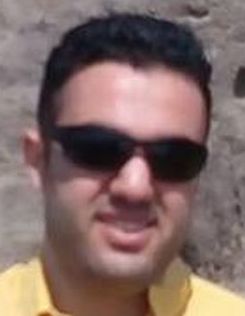 I am Osama from Egypt; I was born in 1991 in Egypt and raised in Kingdome of Saudi Arabia. I graduated from Cairo University and I am a second year Master's student under the supervision of Dr. Kohei Nagai at The University of Tokyo. I would like to express my deep gratitude to IAC of JSCE for giving me this opportunity to share my life experience in Japan. Special thanks to JICA ABE Initiative for funding my study in Japan. Without their financial assistance, it would be difficult to live and study in Japan With the expectations for Japan-the land of rising sun, I came here at the end of August of 2016.
Before my arrival in Japan, I did not know much about Japan, however, after my arrival, I got tremendous support from JICA; they provided us with a two-week orientation program in which they explained briefly the Japanese culture and how to live in Japan. I would like to mention that the Foreign Student Office (FSO) of Department of Civil Engineering at the school helped me and continues to help me to overcome all the difficulties I encountered, they helped me to find accommodation, open bank account, improve my Japanese, make more friends, and many other things that I do appreciate, special thanks to Mrs. Tonegawa of the FSO, many things would be really hard to realize without her assistance.
I should say that my daily life was not easy without speaking Japanese; however, after I started my intensive Japanese class at The University of Tokyo, I could feel how speaking Japanese can make your life easy and enjoyable. As a Master's student, you almost spend your first year doing coursework, once you obtain 20 creditsin coursework, you start your research. In that department, you will never have any difficulty to find courses with English as a medium of study, Majority of courses are taught in English. Unlike some other majors, in the department, many Japanese students can speak English, this makes making friends easier.
Since I finished all my coursework one semester ago, I have been doing my research on "Safety Assessment of Damaged Suspension Bridges" in which I am tackling a real case bridge in Myanmar. The interesting thing about my research is that I can feel its importance and how the research is beneficial for society; our research results have a direct impact on the human beings, which I do find my interest. I would like to thank Dr. Nagai for giving me the oppirtunity to do such an interesting research, I also appreciate the assistance of Dr. Koji Matsumoto in this project, special thanks to Dr. Tsukasa Mizutani for his tremendous support and being more than a teacher.
At the present time, I am living in an international dormitory in Odaiba called Tokyo International Exchange Center TIEC, the dormitory has students from all over the world, more than eighty nationalities are living together enjoying an international multicultural atmosphere. In the TIEC, we do have many activities organized by TIEC staff;  they organize many events that can introduce the Japanese culture and other international cultures of other students,  they also provide Japanese classes for those who are interested in improving their Japanese. There are many facilities in the TIEC such as a gym, a outdoor football court, an indoor football court, a volleyball court, a   badminton court, and many other recreational facilities and I do join all those activities. Since I am a Muslim and pray five times per day, I was surprised that the university provides Muslim students with a place where they could pray and so was the TIEC. I do really appreciate how they respect our believes.
At the school, there is a host family program organized by the department; the department assigns you to a host family. The host family is an alumnus of the department. I applied for this program and I was assigned to an amazing host, whose name is Mr. Tanaka. We meet occasionally. Mr. Tanaka introduced me to many new things in Tokyo. The department also arranges meetings from time to time where we all get together and talk in a friendly atmosphere. I encourage all students of the department to join this program, experience the Japanese culture, and share your own culture. Special thanks to Mrs. Ayuko Akaike and Mrs. Akiki Suzuki, who are key persons of this pregame.
One of the most convenient things in Japan is the transportation system; I commute around one hour from Odaiba to Komaba, where my lab is; however, one hour is very typical if you live in Tokyo. It is also important to say that I like Japanese food very much; I do enjoy Tempura, Onigiri, Ramen nooldes, and many other cuisines. I want to encourage all international students to come and study in Japan. Japanese people are friendly, tolerant, polite, and helpful. It is a nice country, and I can say that I do love Japan. Finally, I want to encourage Japanese students to interact with international students and introduce the Japanese culture, not to be afraid because of your English ability. It would enhance mutual understanding.

With Dr. Mizutani in Myanmar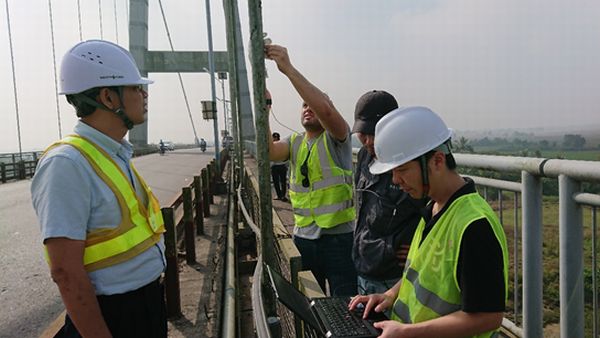 During Our Investigation of Pathein Bridge

My Presentation in Yangon Technological University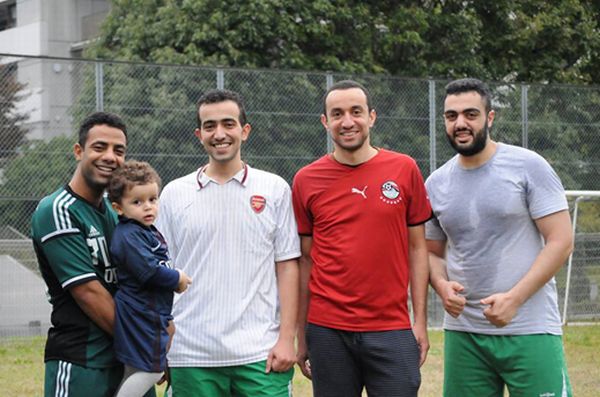 After a football match with some international friends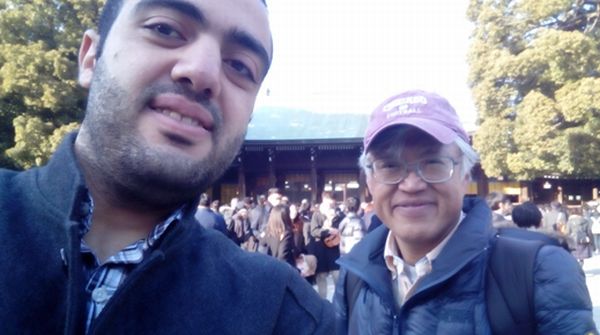 Together with Mr. Tanaka at Meiji Jingu Shrine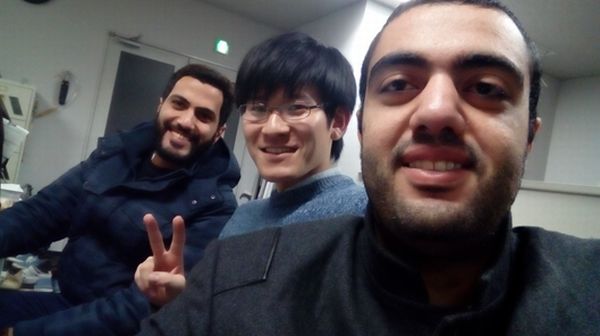 With some lab mates, Mr. Tanaka and Mr. Okeil