COVID-19 Outbreak
COVID-19 Outbreak
JSCE requests all committees & members to consider cancelling  meetings, and events for the time being.
Only if you have urgent needs or matters to call for a meeting, you might want to consider online meetings  and  the like as an alternative. If you happen to have a meeting in person, you are strongly advised to take enough distance between yourself and the others, open windows to let air circulate in a room.
Needles to say, you wash your hands, cover your mouth and nose.
Your understanding and cooperation is appreciated.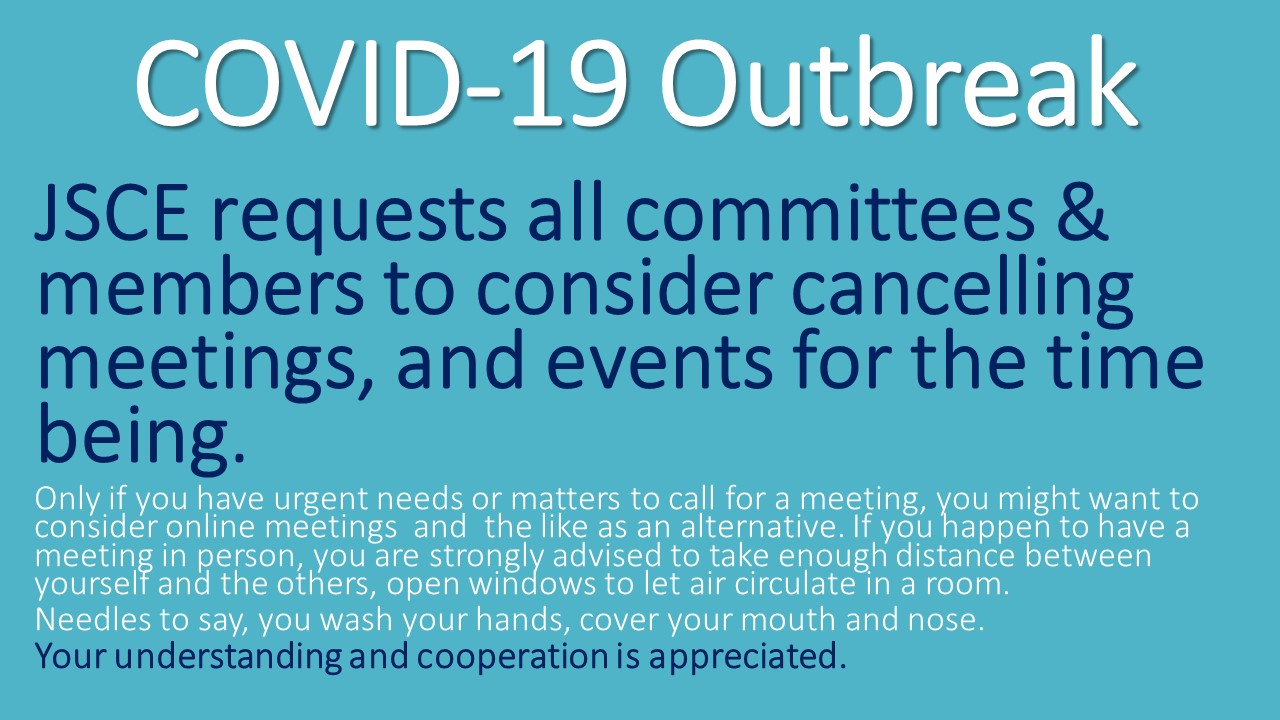 ★当会における新型コロナウィルスに関する対応について(Japanese)
 ・「緊急事態宣言」発令に関する本会の対応と関係各位へのお願い(Japanese)