2012 Innovative Technique Award
1.Developing the method of joining a column and a pile with a steel tube in very limited space.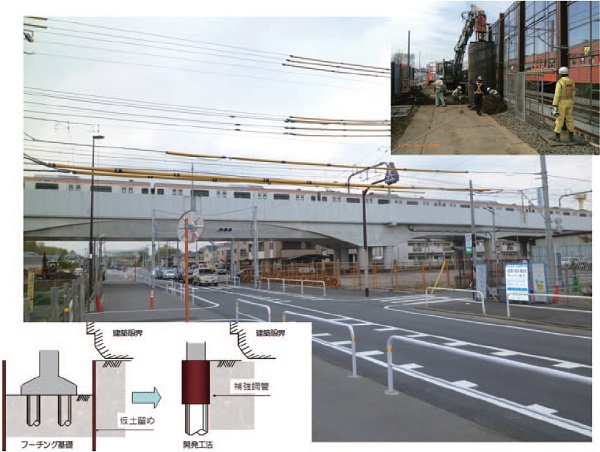 ・Nozawa Shin-ichiro
・Ishibashi Tadayoshi
・Tsukishima Daisuke
・Yamauchi Toshiyuki
・Kinoshita Masanori
Construction works of elevating railways in urban areas are generally conducted in very limited space. With the temporary support to basement excavations severing the access roads for construction vehicles, and the work needed to be carried out during the night when the trains are not in service, the entire construction process will remarkably be affected when joining the column and pile together.
 To solve these issues, we developed a new joining method using a steel tube to cover the joint, making a simple and slim reinforcing structure.
 This method can be applied to all types of columns, such as RC, steel, CFT which are normally used for rigid-frame structures. Not only is this method made simple with workability, the simplified design techniques will allow the method to be applied not only to railway structures, but also road and railway architecture, which enables to shorten construction periods and reduce costs in many projects.
2.Non-opencut method to prevent manhole floating due to liquefaction
 (Floatless Method)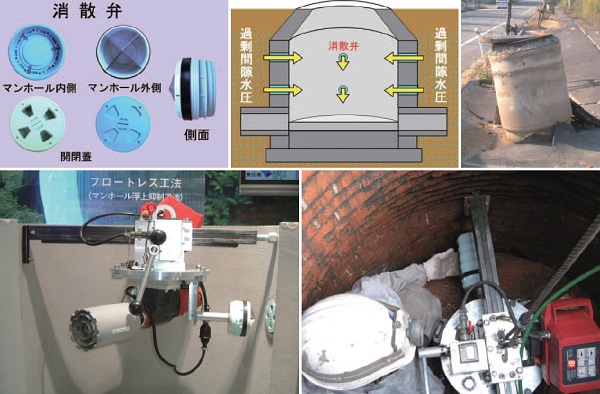 ・Ryouhei Sakane (Tokyo Metropolitan Government Bureau of Sewerage)
・Yosifumi Takahashi (Tokyo Metropolitan Sewerage Service Corporation)
・Yukitoshi Iwasa (Tokyo Metropolitan Sewerage Service Corporation)
・Masaaki Nishiwaki (Nippon Hume Corporation)
・Hiroshi Tanaka (Nippon Koei Co.,Ltd.)
Liquefaction during the earthquake has made many sewage manholes float above the ground. These manholes interfere with the flowing function of the sewage system and obstruct road traffic for emergency activities.
 Non-opencut method to prevent manhole floating due to liquefaction is developed using the "dispersion valve". The devices are precisely installed in the manhole's vertical wall from the interior and release the excess pore water pressure in case of liquefaction.
 This technology has been adopted for about 13,800 manholes in 28 cities in Japan, and the inspection after the Tohoku-Pacific Ocean Earthquake proved that this technology took effect.
3.An Autonomous Driving Control System of Construction Equipments in Radioactive Area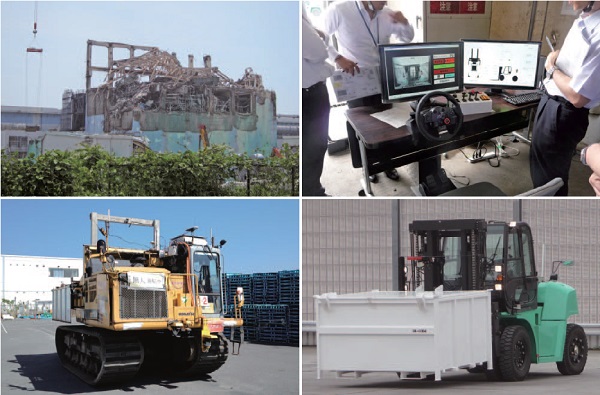 ・Satoru Miura (Kajima Corp.)
・Izuru Kuronuma (Kajima Corp.)
・Kenniti Hamamoto (Kajima Corp.)
・Isao Yamaguchi (Kajima Corp.)
・Hiroshige Kobayashi (Kajima Corp.)
In civil works processing debris in Fukushima Daiichi, it is important to protect operators against their radiation exposure and prevent their careless mistakes under severe working conditions.
To solve those problems, autonomous debris transfer construction equipments have been developed, and applied to the on-going civil works.  They can avoid obstacles ahead and automatically recognize the adequate travel paths.  We can realize safer and more efficient civil works in radiation areas by utilizing this autonomous driving control system.
The proposed technology is expected to be applied not only to radioactive or disaster recovery areas, but also to common construction sites.
4.Development of Inclined-Braceless Excavation Support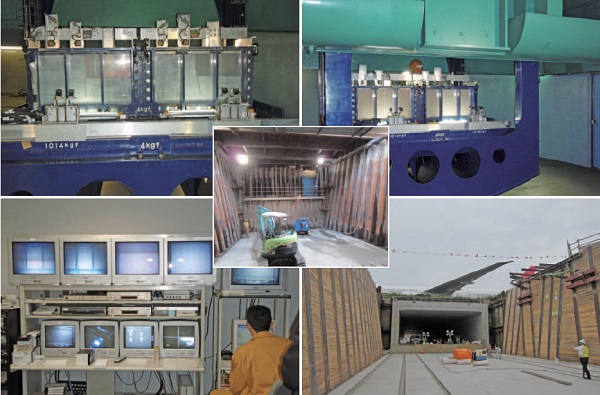 ・Yoichi Shimada (Obayashi Corp.)
・Shigehiko Sugie (Obayashi Corp.)
・Shinichi Takahashi (Obayashi Corp.)
・Yoshihisa Sakahira (Obayashi Corp.)
・Tomonari Maeda (Obayashi Corp.)
Inclined-braceless excavation support (IBES) is the cantilever temporary earth retaining wall that enables to omit shoring such as bracing or ground anchors required for conventional vertical retaining walls in case of deep excavation by means of inclining the wall and reducing the earth pressure acting on the wall.
The IBES is a versatile construction method as the method is applicable to various retaining structures using conventional methods and materials. Application of the IBES creates open underground space without the shoring, thus enhances workability, shortens construction period, and reduces cost.
The IBES is an innovative technology that contributes to society improving the quality of structures and implementing rapid and rational construction.