2010 Innovative Technique Award
1.Development of Large Plane Jacket Type Pier Structure for runway corresponding to long term durability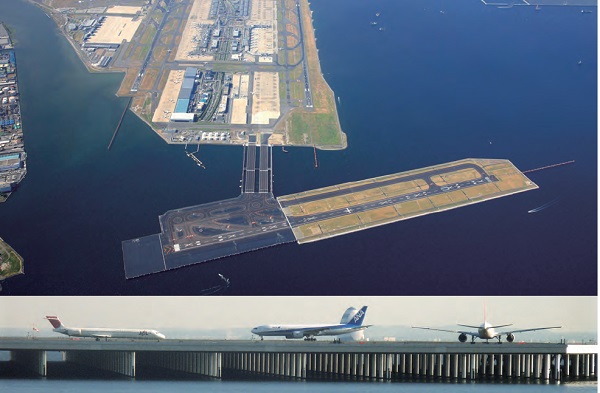 ・Takatoshi Noguchi (Ministry of Land, Infrastructure, Transport and Tourism. Kanto Regional Development Bureau)
・Takaji Mimeo (Kajima Corp.)
・Kiyomi Aikawa (Kajima Corp.)
・Masami Shimizu (Taisei Corp.)
・Taro Sekiguchi (Nippon Steel Engineering Corp.)
Steel Jacket structure commonly used for the Pier which enables faster construction on site was applied to the newly constructed D-runway of the Haneda International Airport. For safety operation and long lasting durability of the Airport, integrated planer structure eliminating expansion joints with 100 years of design life was materialized. Advanced technology development, such as 2 directional expansion joints accommodating huge seismic displacement, long-term corrosion protection technology for the steel jacket structures, highly durable concrete deck, with asphalt pavement and maintenance management plan based on the innovative design and the construction technology actualized the D-runway of the Haneda International Airport. This technology development greatly contributes to social needs of the early completion and the long-term durability of the Airport.
2.Development of a crack-less concrete using urea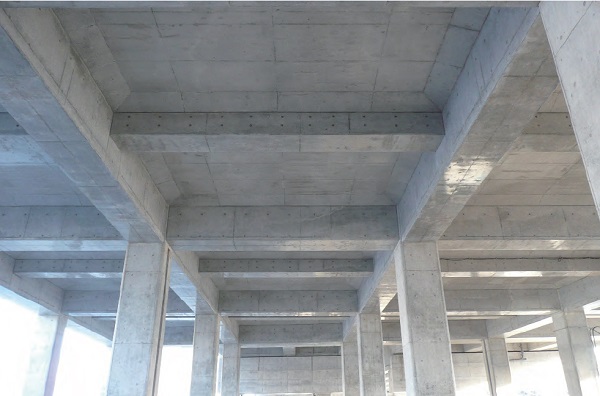 ・Toshiki Ayano (OKAYAMA University Graduate School)
・Toru Kawai (Former SHIMIZU Corp.)
・Hirokazu Tanaka (SHIMIZU Corp.)
・Yuusaku Osaki (SHIMIZU Corp.)
・Haruyoshi Ishimoto (SHIMIZU Corp.)
It is obvious that cracking of concrete structure leads to reduction of its performances, such as long-term durability, water tightness, etc. Recently, understanding about shrinkage of concrete has changed remarkably and minimization of cracking has been a great concern.
With the developed technology, shrinkage-induced cracking is remarkably reduced thanks to non-volatile effect of urea. In addition, the risk of thermal cracking is also reduced thanks to endothermic reaction of urea and its suppression on hydration of cement.
This crack-reducing technology is expected to greatly contribute to the sustainable development of the society by effectively lowering the maintenance costs, and ensuring the long-term safety.
3.Development of Semi-self compacting Concrete for Tunnel Lining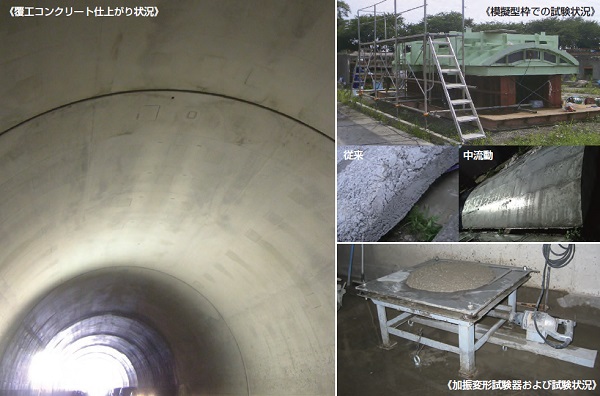 ・Hiromichi Shiroma (Nippon Expressway Research Institute Company Limited)
・Kiyoto Nakano (Nippon Expressway Research Institute Company Limited)
・Kiyoshi Ogawa (Nippon Expressway Research Institute Company Limited)
・Toru Saeki (Nippon Expressway Research Institute Company Limited)
This research aimed at assuring long-term durability of tunnel lining concrete. The semi-self compacting concrete contains the admixture of limestone powder or coal fly ash in order to improve the fluidity and segregation resistance. It has intermediate property between ordinary concrete and high-fluidity concrete. The slump flow ranges 35 to 50cm. The compaction only with framework vibrators enables the assured lining concrete quality without depending the worker's skill. The work execution procedure and quality control methods have been established in advance to actual tunnel construction. As a result, it shows much reduction of the work on construction of lining concrete. It has been applied to ten NEXCO-tunnels, and will be applied to tunnels in other organizations.
4.Development of construction method for shield tunneling with departure and arrival of TBM on the ground surface - URUP (Ultra Rapid Under Pass) method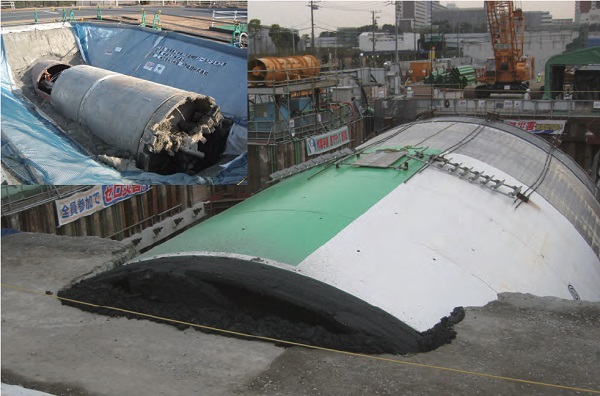 ・Keizo Miki (Obayashi Corp.)
・Fumiyuki Yokomizo (Obayashi Corp.)
・Komei Sakamoto (Obayashi Corp.)
・Masayoshi Izawa (Obayashi Corp.)
・Hiroshi Ueda (Obayashi Corp.)
A new method for underpass construction with a TBM was developed. In this method, the TBM can directly depart/arrive from/at the ground surface. The most part of the underpass structure can be constructed by the TBM without vertical shafts. It can shorten the work period and minimize construction area as compared with a conventional method including the vertical shafts. Consequently, it also can reduce emission of carbon dioxide drastically. This epoch-making technology can be widely applied to the construction for not only the underpass at an intersection but also various underground tunnels from/to ground level including undersea or under-river tunnels.
5.Half-Precast Construction Method of Railway Rigid-frame Viaduct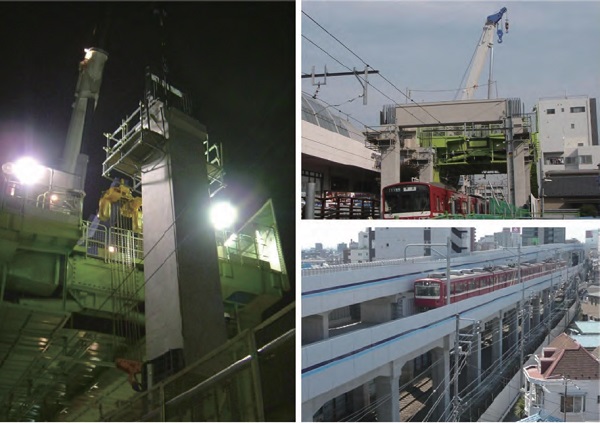 ・Hisamichi Hattori (Tokyu Construction Co., Ltd.)
・Tetsushi Konishi (Kawada Construction Co., Ltd.)
・Toshiaki Ou (Kawada Construction Co., Ltd.)
・Toshiyuki Kuroiwa (Tokyu Construction Co., Ltd.)
・Yukihiro Tanimura (Railway Technical Research Institute)
In densely-populated urban area, railway grade separation is effective to improve significant traffic congestion at level crossings. However, it takes considerable time to construct the elevated railway acquiring additional land for temporary detour of the existing railway.
To solve the problem, the half-precast method to securely enable the construction of rigid-frame viaduct right over the operating railways without falsework has been developed. Columns having quake-proof splices and camber-controlled precast beams and slabs from factories are integrated with cast-in-place concrete on site. This latest technology will contribute to improve the urban functions safely and effectively.