2009 Innovative Technique Award
1.Development of a system for continuous exploration of buried object using the electromagnetic induction method.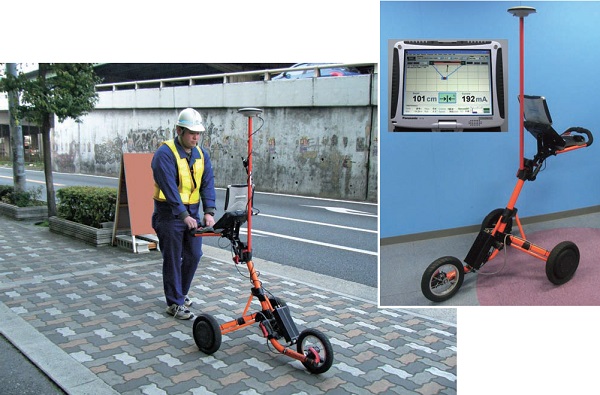 ・Kazuhiro Fukuda (NTT Infrastructure Network Corp.)
・Toyokazu Fukui (NTT Infrastructure Network Corp.)
・Soichiro Hondo (NTT Infrastructure Network Corp.)
The continuous exploration system can survey underground lifeline facilities with high accuracy. It has been used for exploration of 560 km of telecommunication cables and water pipes for the purpose of avoiding accidents by excavating works on roads. It made possible to survey in the dense area of underground facilities by developing such concepts as "phase evaluation" and "electromagnetic distribution analysis". The system can survey horizontal and vertical location of an underground facility at a time, and significantly reduce the time and cost. Measurement data linked to GIS provides an effective facility management.
2.Anticorrosion method for concrete structure of sewerage facilities using Modified Sulfur Concrete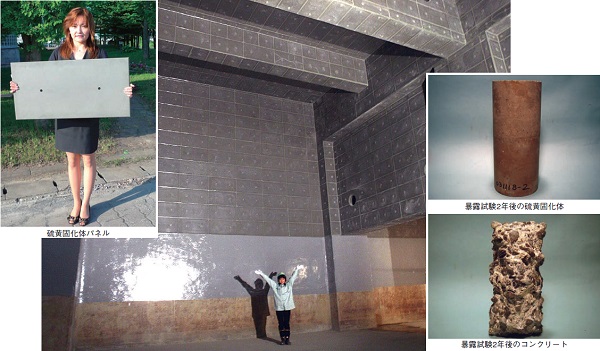 ・Masao Fukui and Tetsuya Demachi (Obayashi Corp.)
・Jun Uehara and Yoshitaka Ohta (Nippon Oil Corp.)
Sewerage facilities are suffered from acidic atmosphere and deteriorate very rapidly.  Current anticorrosion methods can protect not so long period because of peeling and other problems. That causes the cost for re-anticorrosion and keeping operation.
There are two major advantages of this technology.  1) Sulfur, which is a byproduct of oil refining, is utilized for the acid resistant substance of the protecting panel.  2) Peel-less system is adopted.  These advantages assure   the required period of durability, which is more than 10 years.
Therefore this method can realize the long-lived public infrastructure, reduce the protection work cost, decrease the environmental load and contribute to society.  These are the reasons why this method deserves the JSCE prize.
3.Development of  "Open-Side-Plane retrofitting method"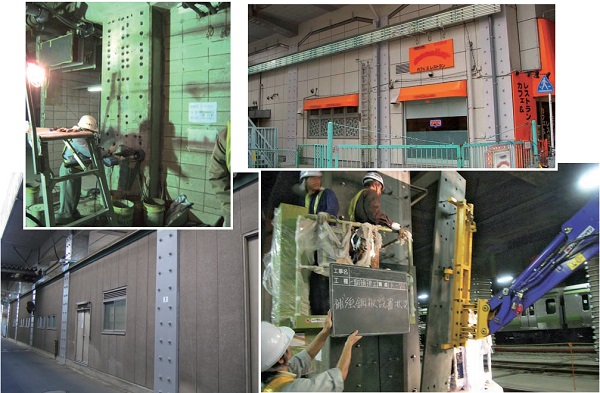 ・Kaoru KOBAYASHI (East Japan Railway co.,Lid.)
・Tadayoshi ISHIBASHI (East Japan Railway co.,Lid.)
・Takahiro KANNO (East Japan Railway co.,Lid.)
・Daisuke TSUKISHIMA (East Japan Railway co.,Lid.)
・Seiji IMAI (SANKO TECHNO Co.,Lid.)
Seismic retrofitting on existing RC columns have been carried out, and steel jacket methods are mainly adopted. But these methods can not use in case of using spaces under viaducts for shops or store houses.
 "Open-Side-Plane retrofitting method" is adopted easily on existing RC columns in above mentioned case. In this method, a steel plate and reinforced bars are used and retrofitting works are carried out from only open side plane of RC columns section. This method has developed a major driving force promoting the use of seismic retrofitting construction under the viaducts areas were lagging behind, which contributed greatly to improving the safety of railway and other infrastructures.
4.Development of Post Shear Reinforcing Methods Using Plate Anchored Shear Reinforcing Bar Technology(Post-Head-bar)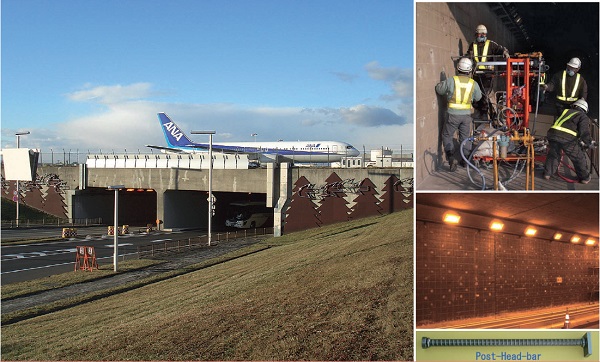 ・Susumu Okamoto (Taisei Corp.)
・Tatsuo Mioke (Taisei Corp.)
・Kenichi Horiguchi (Taisei Corp.)
・Takeshi Otomo (Taisei Corp.)
・Tohru Fukawa (Seiwa Renewal Works Corp.)
Concrete structures designed under the old criteria (before the 1995 Hyogo-ken Nambu Earthquake) may not have sufficient shear capacity to withstand extremely large earthquakes. They need to be reinforced to withstand "Level 2" design earthquakes. Some underground concrete structures, however, can only be reinforced from the inside, and no rational and effective seismic reinforcement method exists for the process.
 "Post-Head-bar" is a post shear reinforcing method to use anchored reinforcing bar technology to reinforce existing underground concrete structures. Since more underground structures will need economical seismic reinforcement in the near future, the proposed post shear reinforcing technology will likely find many applications.
5.Development of New Shield Method " Aero-Block Method"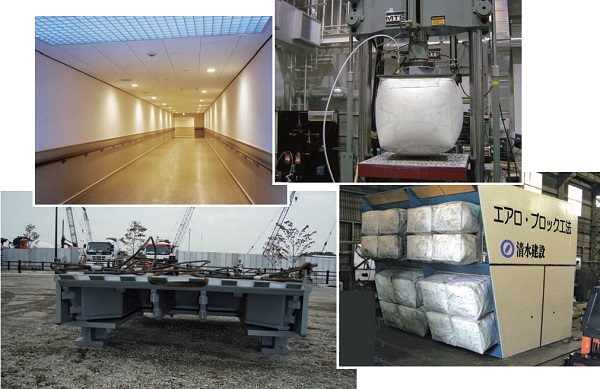 ・Tadashi HARA (shimizu corp.)
・Takashi KUHARA (shimizu corp.)
・Hiroaki INOUE (shimizu corp.)
・Masatosh UEGAKI (shimizu corp.)
・Yo ANDO (shimizu corp.)
In spite of the increase of the demands in the tunnel constructions with small cover depth in the urban area, conventional construction methods such as cut-and-cover and closed-face shield methods may cause the several problems in the protection of the surrounding circumstances and construction cost. The authors have developed the new shield method "Air-block method" which may reduce the construction cost with the high abilities in keeping the safety and environment mainly for the stable ground. The main features of the method include the multi-face excavation procedure consisting of the small cross-sectional areas and applications of specially-designed air bag and sliding hood for sustaining the ground during excavation.